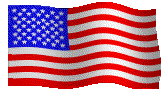 RIVER VALLEY TOOL AND MANUFACTURING

ISO CERTIFIED LARGE DIAMETERS AND LONG LENGTHS
| | | |
| --- | --- | --- |
| P.O. BOX 64, PARIS, AR 72855 | | HEAD IDENTIFICATION REGISTERED TRADEMARK |
| PHONE 479-963-2750 | rvalleytool@centurytel.net | FAX 479-963-2751 |
OUR NEW PLANT
260 AIRPORT INDUSTRIAL ROAD

"Quality Policy" River Valley Tool & Manufacturing, Inc., a company built on exemplary ethics and quality workmanship. We are committed to working with our customers to meet their needs and expectations.
CERTIFIED TO Mil-l-45208A and ISO COMPLIANT
Our Quality Policy:
| | | |
| --- | --- | --- |
| AEROSPACE | COMMERCIAL | MILITARY |
| AUTOMOTIVE | ELECTRICAL | SPECIALS |
ABOUT RIVER VALLEY
River Valley Tool & Manufacturing, Inc. is a cold-heading shop located in Paris, Arkansas. We are a manufacturer of bolts and screws, both standards and specials, from all cold-headable materials such as carbons, alloys, stainless, copper, brass, silicon bronze, aluminum, Monel 400 and K-500 Monel, specializing in close tolerance military and commercial applications. We are equipped with single and multi-die capabilities that allow us to produce fasteners up to 5/8 inch diameter and 5-1/2 inches long.
As our tooling, thread rolling, and secondary operations are done in-house, any design changes our OEM customers might want to make can usually be accomplished without affecting their desired delivery.
Before starting RVT, we accumulated over one hundred years combined experience in tooling and heading many fasteners for the electrical, automotive and aerospace industries as well as for the military. Our capabilities in engineering and design of specialty parts and tooling allow us to offer competitive pricing, short lead times and a high quality product.
SIZE RANGE
1/8" THROUGH 5/8" DIAMETERS - LENGTHS TO 5-1/2"
MATERIALS
ALUMINUM
BRONZE
MONEL
ALLOY
CARBON STEELS
SILICON BRONZE
BRASS
COPPER
STAINLESS STEEL
"WE DO WHAT WE PROMISE"
| | | |
| --- | --- | --- |
| | | |
| | | |
| | | |
| | | |
| | | |
| | | |

MANUFACTURERS REPRESENTATIVES WANTED
CONTACT GAIL WELKER FOR AVAILABLE TERRITORIES